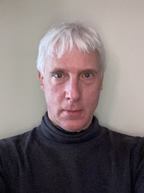 Academic Adviser/Graduate Student Affairs Officer & Asian Studies, Development Studies
101 Stephens Hall / Graduate Office: 1995 University Ave., Ste 510E
Phone:
Stephens Hall: (510) 643-4157 / University Ave: (510) 642-0333
Email:
dmontgom@berkeley.edu
About
Dreux has been advising students in Asian Studies, International Studies, Political Economy, and Global Studies since 2005. Prior to coming to Berkeley in 2015 he worked at the University of Wisconsin-Madison where in addition to advising he led annual study abroad trips to China and SE Asia. In his spare time, he likes to take long walks with his dog, watches too much NBA, and reads whenever he gets the chance.